Welcome To Our Swimming Club
Portmarnock Swim Team is an Amateur Competitive Swimming Club. We are focussed on providing the structure and environment to encourage and allow ALL members to develop their highest level of performance in their chosen sport of swimming whilst enjoying the journey en-route to their goal.
Our coaches are committed to developing young people in a fun, positive, challenging and supportive club environment. We aim to be an athlete focussed coach-driven and committee supported programme – this is the ethos of the club.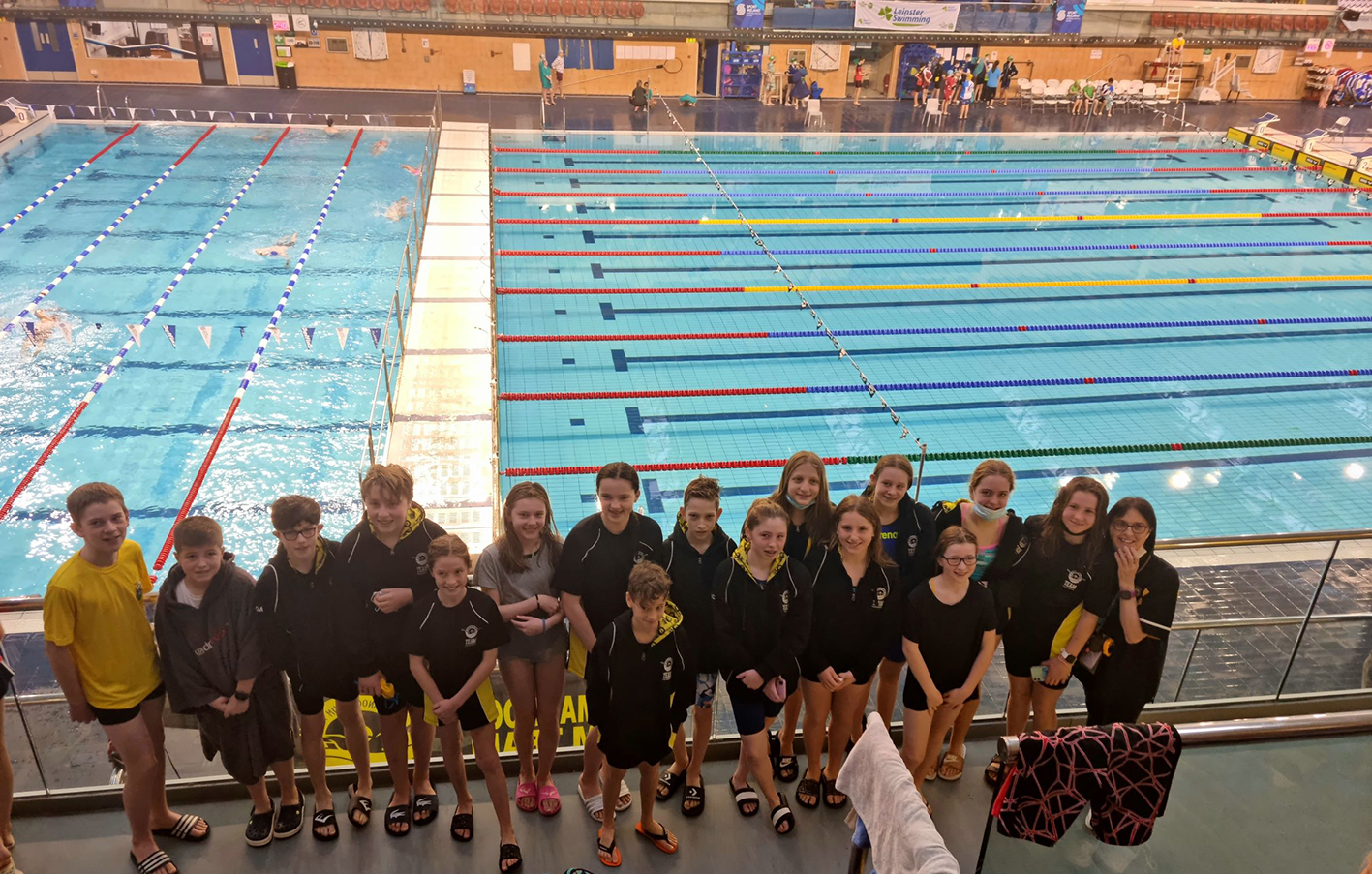 Club Programme:
The Club Programme is based on the "Long Term Athlete Development" (L.T.A.D.) framework which is about achieving optimal training, competition and recovery throughout an athletes career, particularly in relation to the important growth and development years of young people. The core aim of the L.T.A.D. concept is to ensure that the desire and talent of the swimmer is matched to an appropriate environment whilst this is always a "work in progress", I believe that Portmarnock Swim Team have achieved this and will continue to do so with the coach-driven, committee-supported programme and supportive, understanding parents. Scientific research has identified that is takes at least 10 years or 10,000 hours for talented athletes to achieve sporting excellence "THERE ARE NO SHORT CUTS".
Where are we based?
The Swimming Team train in Portmarnock Sports & Leisure Club and we welcome members from all areas, we currently have members from the surrounding areas of Portmarnock, Malahide, Baldoyle, Donaghmede, Raheny, Sutton, Swords & beyond.
What are the criteria to becoming a new member?
Children must be aged over 7 years to apply for membership.  Applications will be processed on a date received basis, and applicants added to our waitlist.  Waitlists will be reviewed periodically and where space is available children will be called for a trial to assess the most suitable squad for their ability.
All enquiries should be sent by email to portmarnockswimteammembership@gmail.com
What are the squads?
The Club has a squad structure in place that affords swimmers the opportunity to develop technique, skills, endurance and speed which is necessary for competitive swimming. There is continual assessment of swimmers within the squads and as they progress & if they so wish, swimmers will be entered into competitions suitable to their ability, at the discretion of the coach. They will progress through the squad's at the discretion of the coaches with equal opportunity for all swimmers regardless of age. Progression is based on attendance, ability to train & commitment to training.